CARICOOS - Board of Directors
Ruperto Chaparro Serrano
Sea Grant of Puerto Rico

Ruperto Chaparro is an accomplished educator and writer, with publications, and research related to all areas of coastal and marine resource use. His work on aquatic recreation, sustainable development of natural attractions and resources, coastal community development, water quality, and mariculture, has resulted in a variety of advisory positions for the Puerto Rico National Parks Company, NOAA's Undersea Research Program, and the Department of Natural and Environmental Resources, as well as awards from prestigious institutions. Ongoing research endeavors include aquaculture technology transfers, fisheries enhancement, and safety and regulation efforts aimed at reducing diving injuries among artisanal fishermen.
Israel Matos Mercado
Consultant and former Meteorologist-In-Charge of the NOAA NWS Weather Forecast Office in San Juan PR

Israel Matos Mercado earned a Bachelor in Science degree in Mathematics from the University of Puerto Rico at Cayey and a Master in Science in Environmental Health from the Graduate School of Public Health , Medical Sciences Campus of the University of PR in 1976. He worked at the PR's Department of Health as Environmental Health Officer (1977) and later at the the Air and water Programs of the Environmental Quality Board until 1980. He applied and was selected for the National Oceanic and Atmospheric Administration's Physical Scientist Graduate Program and moved to the Pennsylvania State University to take meteorology courses. After a full year of undergraduate and graduated courses he returned to the NOAA/NWS/ Weather Forecast Office for a Meteorologist Intern position where he started his operational meteorologist career holding different positions from General Forecaster, Senior Forecaster, Service Hydrologist until 1988 when he was selected as Deputy Meteorologist-In-Charge. In March 1989 he was selected for the position of Area Manager/Meteorologist-In-Charge of the San Juan Weather forecast office, position that he held until his retirement in December 2011. He received numerous Awards from NOAA and the U.S. Department of Commerce for Sustained Superior Performance during life threatening events.
Luis Raúl Torres-Meléndez, BSS CPP
Chairman of the South Coast Harbor Safety and Security Committee

Luis Raúl Torres-Meléndez has been Chairman of the South Coast Harbor Safety and Security Committee (SCHSSC) since 2012. As Chair of the SCHSSC he has overseen projects such as the Regional Integrated Security Knowledge System (RISKS), used to protect the Critical Infrastructures of the South Coast of Puerto Rico, which integrates the ability for Data and Information Sharing, real time feed from strategically located CCTV systems, Radar and more, controlled by a Command and Control System (CommandBridge). He has also worked as Director of Strategic Development & External Resources for the Puerto Rico Ports Authority is currently involved in implementing security projects for the San Juan Port Area under the Port Security Grant Program. Additionally, he is a member of the Area Maritime Security Committee Executive Steering Group, the PR North Coast Harbor Safety and Security Committee, the FBI-sponsored InfraGard National Members Alliance and is a Subject Matter Expert (SME) and International Speaker in Maritime Security and Critical Infrastructure Protection issues.
Roy A. Watlington
MA. MS.

Roy A. Watlington is a member of the Stakeholders' Council of the Caribbean Regional Association, of which he was a co-founder, and serves as its outreach coordinator for the Virgin Islands. Retired from the University of the Virgin Islands as professor, researcher and administrator, he organized 12 deep-ocean expeditions in the Caribbean and was a charter member of the IOC Group of Tsunami Experts. His publications include a bathymetric survey of Kick-`em-Jenny submarine volcano, papers on ocean observation and tsunami preparedness, and a book on the 1867 tsunami. Present activities include consulting to advance regional ocean observing capabilities and promoting awareness of natural coastal hazards.
Christa von Hillebrandt-Andrade
Manager NOAA NWS Tsunami Warning Program
Christa von Hillebrandt-Andrade is the Manager of the NOAA National Weather Service Caribbean Tsunami Warning Program. She is past Director of the Puerto Rico Seismic Network and Researcher of the Geology Dept. of the University of Puerto Rico. Her expertise spans earthquake and tsunami hazards and warning and monitoring systems. She is very actively engaged in education, outreach and training. Von Hillebrandt chairs the UNESCO IOC Intergovernmental Coordination Group for the Tsunami and other Coastal Hazards Warning System for the Caribbean Sea and Adjacent Regions and past President of the Seismological Society of America. Von Hillebrandt-Andrade holds a BSc from the University of Delaware and a MSc from the Escuela Politécnica Nacional (Ecuador).
Ada Monzón
Eco Exploratorio / Chief Meteorologist of Univision Puerto Rico

Ms. Ada R. Monzón is Chief Meteorologist of Univision Puerto Rico (WLII-TV) and Univision Radio (WKAQ) since 2003. She is also the Founder and President of the Board of Directors of the EcoExploratorio: Museo de Ciencias de Puerto Rico. Her professional meteorology career started as Weather Forecaster, and Warning and Preparedness Meteorologist at the National Weather Service Forecast Office in San Juan. She is a Fellow and holds the Certified Broadcasting Meteorology Seal of the American Meteorological Society, and is an affiliate of NASA PR Space Grant Consortium. She has a Bachelor's degree in Mathematics from University of Puerto Rico, Río Piedras, and a Master's degree in Meteorology from Florida State University.
Ernesto Díaz
DRNA / Director at Puerto Rico Coastal Zone Management Program

Ernesto Díaz is the Director of the Puerto Rico Coastal Zone Management Program and concurrently serves as Coordinator of the Puerto Rico Climate Change Council. Prior to this position he served four years as Administrator of Natural Resources. Specific to climate change, Mr. Ernesto Díaz was a member of the Intergovernmental Panel on Climate Change in 1992 assisting with Working Group 2 coastal and sea level rise vulnerability assessments. Mr. Díaz was also Coordinator of the Integrated Planning and Institutional Development Program for the United Nations Environment Program for the Caribbean in Kingston, Jamaica. He completed his studies in oceanography at Shoreline College in the State of Washington and marine biology at the University of Puerto Rico. He earned a Master's degree in Environmental Engineering Management from the Polytechnic University and conducted post-graduate studies in Energy and Environment at the University of Florida.
Graciela García-Moliner
Caribbean Fishery Management Council

Graciela García-Moliner has been scientist with the Caribbean Fishery Management Council in Puerto Rico for the past 20 years. Graciela works with fishers, government officials and scientists to develop management plans for the fishery resources of the US Caribbean. She helps coordinate the biological, environmental, social and economic information that is used to evaluate the fisheries and interacts with managers to develop fishery management strategies. Graciela is also involved in describing the fish communities associated with the deep water snapper fisheries, including describing new species. Graciela's BA is from Bennington College, and MS (studied sex change and social interactions in the red hind) and PhD in Biological Oceanography (satellite remote sensing) from the Department of Marine Sciences, University of Puerto Rico-Mayagüez.
Eugenio Piñeiro-Soler
Deputy Assistant Secretary for Oceans and Atmosphere

Eugenio Piñeiro-Soler currently serves as Deputy Assistant Secretary for Oceans and Atmosphere and previously served as Chair of the Caribbean Fishery Management Council. Mr. Piñeiro-Soler has also served as Chair of the Marine Protected Areas Federal Advisory Committee from 2009 to 2012. During his 30 years of commercial fishing experience, Mr. Piñeiro-Soler has participated in the U.S. delegation to the International Commission for the Conservation of Atlantic Tunas, the U.S. delegation to the International Whaling Commission, and the U.S. delegation to the United Nations Conference on Straddling Fish Stocks and Highly Migratory Fish Stocks. Mr. Piñeiro-Soler received a B.A. from the University of Radford and a J.D. from the Catholic University of Puerto Rico.
Mark Sabino
Director Marine and Cruise Services at The West Indian Company Limited

Mark Sabino is currently the Marine Manager and Safety Officer for WICO. He was Operations Manager and Senior Pilot for Atlantic Submarine in St Thomas, USVI. Mr. Sabino is a retired NAVY Naval Special Warfare / Underwater Demolition unit.
Benito Pinto Rodríguez
Editor of "La Regata" nautical paper

Benito Pinto Rodríguez worked for 11 years for the Department of Natural and Environmental Resources, where he served as Botanist Assistant, Wildlife Manager, Education Coordinator and Boating Law Administrator. After leaving the government, he worked as General Manager for Villa Marina Yacht Harbour, Marina de Salinas and Environmental Consultant for Marina Puerto del Rey. In 1997, he created La Regata-Puerto Rico's Boating Newspaper, where he serves as Editor-Director.
Marjorie Smith
Smith's Ferry Service, St. Thomas (USVI) and Tortola (BVI)
Captain Marjorie Smith is shareholder and Director of Operations of Smith Ferry Services, Ltd., a commercial passenger ferry operation with a fleet of six vessels that provide operating schedules between Tortola and St. Thomas, St. John and St. Croix and also between Tortola and Virgin Gorda, Anegada and Jost Van Dyke. She has provided ship time and other assistance to assist CARICOOS in deploying ocean buoys and gliders in Virgin Islands.
Alex Cruz
South Puerto Rico Harbor Pilots

Captain Alex Cruz is the Vice Chairman of the South Coast Harbor Safety and Security Committee of Puerto Rico. Cruz is a Harbor Pilot for Southeast Harbor Pilots. He has worked in the Marine Transportation sector for the past 25 years.
Carlos Farchette
Caribbean Fishery Management Council

Carlos Farchette, former Director of Enforcement in the USVI Department of Planning and Natural Resources, presently serves as Chairperson of the Caribbean Fisheries Management Council. After joining DPNR on St. Croix in 1980, he worked for nearly three decades with commercial and recreational fishermen - as stressed by the former DPNR Commissioner, "... ensuring fairness and sustainability in the management process which ultimately preserves our culture and heritage for future generations of U.S. Virgin Islanders." He is a recreational fisher and continues to support fisheries and fishers even in his retirement, now through his dedication to CFMC.
Roberto Cortés Soto
Weather Presenter for Telenoticias / Telemundo de Puerto Rico

Roberto Cortés works as a weather presenter for Telenoticias, which airs Monday through Friday at 11 am, 5 pm and 10 pm on Telemundo Puerto Rico / WKAQ, which covers all of Puerto Rico. As part of the Telenoticias Puerto Rico team, Cortes reports weather news of importance to viewers throughout Puerto Rico. Cortes joined Telemundo Puerto Rico in 1992. Prior to joining Telemundo Puerto Rico, Cortes worked as a weather presenter for Univision Puerto Rico 11 / WLII. Cortes also worked for WSJN-TV Channel 24. Cortes began his career as a news reporter for the Hoy program which was broadcasted on WAPA TV in San Juan in 1986.
Julio M. Morell
CARICOOS Executive Director

Julio Morell serves as CARICOOS Principal Investigator and Executive Director. As so, he is responsible for the overall direction of the system as well as project implementation and management. He is also responsible for water quality/ocean acidification activities, and leads the CARICOOS glider program in collaboration with NOAA AOML. Prof. Morell is also in charge of high-level stakeholder engagement, and reports directly to the Board of Directors.
Patricia Chardón-Maldonado
CARICOOS Deputy and Technical Director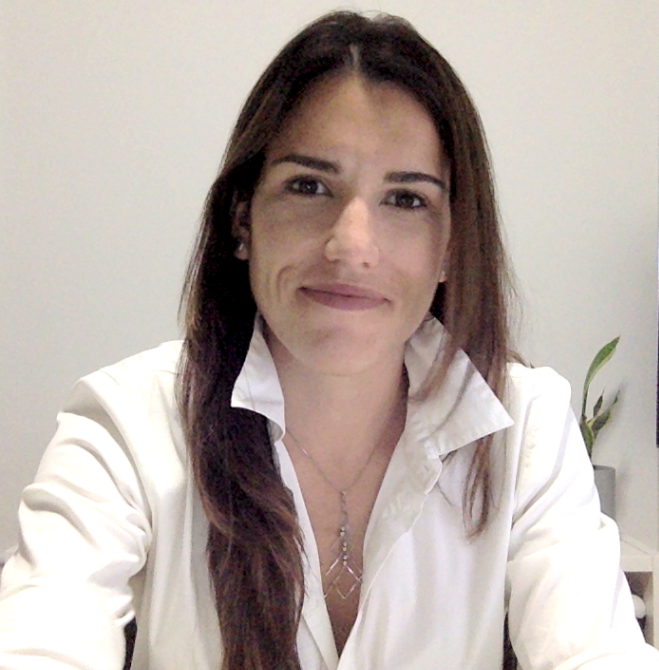 Dr. Patricia Chardón-Maldonado serves as CARICOOS Deputy and Technical Director. As Deputy Director, she collaborates with and supports Director Morell in overall project management including human resources, administration, and logistics. Chardón-Maldonado also aids with government relations, provides support to the Board of Directors, and oversees the outreach, education, and communication initiatives. As Technical Director, will supervise all technical aspects of the project, including the CARICOOS numerical modeling and observational efforts. In addition, Chardón-Maldonado leads the design and implementation of the CARICOOS nearshore meteorological and hydrodynamic modeling efforts and remotely sensed coastal video system.
Sylvia Rodríguez-Abudo
Co-Principal Investigator

Dr. Sylvia Rodriguez-Abudo serves as CARICOOS Co-Principal Investigator and leads the CARICOOS Beach Water Quality program.
Miguel F. Canals Silander
Co-Principal Investigator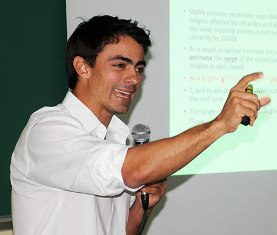 Miguel Canals is the founder and Co-Director of the UPRM Center for Applied Ocean Science and Engineering. He is an interdisciplinarian, ocean enthusiast, environmentalist and wave modeler.